Complete Email Marketing Services
Establishing a regular email marketing campaign is a reliable way to drive more people to your website and more dollars to your bottom line.
What the clients are saying
"SOULPEPPER HAS PROVIDED FANTASTIC RESULTS
INCLUDING +777% YEAR-OVER-YEAR INCREASE IN
E-COMMERCE REVENUE."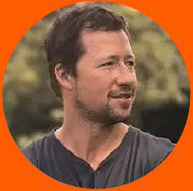 "With soulpepper, we work with a firm that
fits our values and more than doubled our
return on ad spending."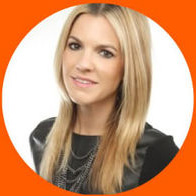 "Dogeared sees a 20-1 return, month after
month, thanks to a successful campaign
from soulpepper."
So, How Do We Do It?
We help you connect with your customers better by
developing compelling email marketing strategies that
ensure you are speaking with customers and prospects in
the way they desire to be spoken to.
Custom Template Design
We'll provide you with a selection of tailor made
email templates that are specifically designed to
drive engagement and conversions.
Database Growth Strategies
We'll grow your list through on-site tactics, tailored
content and reducing unsubscribes. We'll even
show you how to use PPC to boost subscriptions!
Killer Email Creation
We'll build, test, schedule and deploy your emails.
Providing irresistible content to your customers
that's timed perfectly and looks fantastic.

List Segmentation and Personalization
We'll segment your list based on the email
engagement and purchasing habits of your
subscribers. Then we'll develop a rigorous strategy
for personalizing your email campaigns to deliver
the best content to each customer.
What You Get
Soulpepper is a digital marketing agency on a mission.
We level the playing field for companies up to something
good by giving them an unfair competitive advantage.

Real People
We're human, not digital robots. Got a question?
Need help? Pick up the phone and call us. We're here and we're real.
100% Transparency
There are no hidden fees or costs.
Ever.

Accountability
We do what we say we will do.
On time. Every time.
Roi Reporting
We know exactly what your ROI is with hyper-
detailed weekly reporting from your very own
account manager who will treat your business
like it's ours. Because it is.
Yes, We're
Ready To
Optimize