Site Migration
Chances are you have never heard of this. Neither has your website developer.
Companies are always worried about social and other channels. Then they go and overlook their most profitable channel.
What the clients are saying
"SOULPEPPER HAS PROVIDED FANTASTIC RESULTS
INCLUDING +777% YEAR-OVER-YEAR INCREASE IN
E-COMMERCE REVENUE."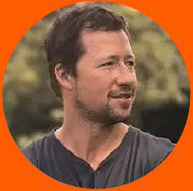 "With soulpepper, we work with a firm that
fits our values and more than doubled our
return on ad spending."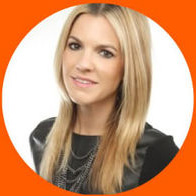 "Dogeared sees a 20-1 return, month after
month, thanks to a successful campaign
from soulpepper."
What you don't know can kill you
You had a website platform that carried you but now it can't handle the size of your business. Just like you'd change offices because you need bigger space, you need to make a site migration. And just like you have to get new office furniture, get hydro set up and buy insurance, you have to do that for a website. So how can you transition your online play without losing traffic and impacting the customer experience? It starts the minute you begin building a new website.
We are site migration experts
Google doesn't like it when pages change. It likes history. If a domain has been there for years, then Google knows it's trustworthy and traffic to the domain adds to that. But when you move to a new platform, Google hasn't even had a chance to index it. So you start over at zero. As your site migration consultant, we make sure all your organic search history and weight moves with you, no matter whose building your site. Which ultimately helps you keep all of your traffic and sales.
Why Do Clients Choose Us?
Simple. Soulpepper are Search Site Migration
Specialists that deliver outstanding results in record time.
Check out our results for yourself.
What You Get
Soulpepper is a digital marketing agency on a mission.
We level the playing field for companies up to something
good by giving them an unfair competitive advantage.

Real People
We're human, not digital robots. Got a question?
Need help? Pick up the phone and call us. We're here and we're real.
100% Transparency
There are no hidden fees or costs.
Ever.

Accountability
We do what we say we will do.
On time. Every time.
Roi Reporting
We know exactly what your ROI is with hyper-
detailed weekly reporting from your very own
account manager who will treat your business
like it's ours. Because it is.
Yes, We're
Ready To
Migrate