SETTING UP FOR PPC SUCCESS

Los Angeles California PPC Agency, Pay Per Click Management
We are the PPC experts that have improved every single Pay Per Click campaign we've taken over.
What the clients are saying
"SOULPEPPER HAS PROVIDED FANTASTIC RESULTS
INCLUDING +777% YEAR-OVER-YEAR INCREASE IN
E-COMMERCE REVENUE."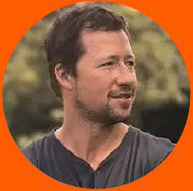 "With soulpepper, we work with a firm that
fits our values and more than doubled our
return on ad spending."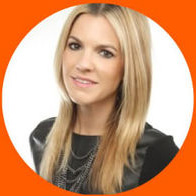 "Dogeared sees a 20-1 return, month after
month, thanks to a successful campaign
from soulpepper."
10 TIPS FOR BUILDING A KILLER PPC CAMPAIGN
PPC is our sweet spot. In fact we have improved every PPC campaign we have taken over. How do we do it? Well, for starters, soulpepper is home to some of the top PPC specialists in the industry. So we thought we'd have them share some of their favourite tips and tricks so you can create your own killer PPC campaign.
1. Use All The Extensions
This should be common sense. Use Sitelinks, location, call, review, callout, and the new structured snippet extension. This will add more space to your ads and increase your CTR and Quality Score. Be sure to add all the extensions for Product Listing Ads as well.
2. Test Test Test
Get scientific with your campaigns and test everything. Ad copies, destinations URLs are major things that you should always test. Use both A/B or multivariate tests and be sure to collect a substantial sample size before picking any winners.
3. Develop Personas
Developing a customer persona will allow you write better ad copy as you will be speaking their language.
Develop a persona of your target customers. Work with your team to figure out a detailed and realistic image of who they are, what they do, how they talk and why they care about your product. Developing a customer persona will allow you write better ad copy as you will be speaking their language.
4. Optimize Landing Pages
The goal of every great campaign is conversion. So the difference between a good landing page and a bad one makes all the difference. Work with your CRO manager, brand manager, merchandising team and site developer to make landing pages that not only matches what users are searching for, but is built to make the desired action as easy as possible.
5. Geo-Targeting And Day-Parting
After you run your account for a few months, you'll have enough data to make decisions on which locations work best, as well as what hours and days your conversions happen. Take advantage of this data and make bid adjustments where it makes sense. Bid higher for those locations and times that conversions rates are higher and lower bids in places and time where no one is looking to buy.
6. Use The Search Term Report
This should be done as often as possible. The search term reports tells you how people are finding your keywords. It will tell you which new keywords to add and which negatives keywords you know to exclude. It will also show you trends on how your customers are searching for your product.
7. Do Your Research
Do your research on which paid channels your customers are frequenting to determine where to advertise. In addition, use keyword research tools such as the Google Search Tool / SEM Rush / Wordstream to find keywords and terms they use to find your product.
8. Be Specific With Keywords And Only Bid For Words That Relate to Your Offers
If your site only have an niche offering of yellow umbrellas, it would not be wise to bid on the keyword "umbrellas" since it would be too broad with respect to what people are searching for. People searching for "umbrellas" can be searching for all kinds of umbrellas and are looking for all colors. Instead narrow your keywords to only products you have an offering in.
9. Be Patient And Realistic
Set realistic expectations and be sure to collect a large enough sample before making decisions on what works and what doesn't.
Campaigns can take time to work. Set realistic expectations and be sure to collect a large enough sample before making decisions on what works and what doesn't. Figure out why it's not working and try new things such as changing the landing page or ad copy. At the same time, know when something just doesn't work and don't be afraid to pause/scrap campaigns or keywords.
10. Expand And Grow
Go beyond search campaigns and try new channels. Products listing ads, Remarketing, You Tube, Dynamic Search Ads and G-Mail ads are all campaigns available on Adwords and with some even on Bing.
So there you have it. Everything to kick your PPC campaign into high gear. If you have any questions, give us a call. We'd be happy to show you how quickly our clients have achieved dramatic results with PPC.
What You Get
Soulpepper is a digital marketing agency on a mission.
We level the playing field for companies up to something
good by giving them an unfair competitive advantage.

Real People
We're human, not digital robots. Got a question?
Need help? Pick up the phone and call us. We're here and we're real.
100% Transparency
There are no hidden fees or costs.
Ever.

Accountability
We do what we say we will do.
On time. Every time.
Roi Reporting
We know exactly what your ROI is with hyper-
detailed weekly reporting from your very own
account manager who will treat your business
like it's ours. Because it is.
Yes, We're
Ready To
Make PPC
Happen